How Orthodontic Treatment Works
Orthodontic braces are appliances used in orthodontics that align and straighten teeth. Braces are made of metal, ceramic, or plastic and they may be removable or brackets may be bonded to the teeth. By placing a gentle, constant force in a carefully controlled direction, braces slowly move the teeth to corrected positions. They help shaping the jaws and straightening the teeth. You may choose clear brackets or metallic brackets. You also have choices on the colors of the ties that hold the wire in the brackets. Wires are much less noticeable than in the past. The latest materials move teeth faster with less discomfort. Ask us about Invisalign, clear braces.
Early Treatment
Early diagnoses and treatment may prevent serious problems from developing while the face and jaws have not finished growing. It can enhance a nicer smile earlier along with confidence that comes from a beautiful look.
Many parents think that orthodontic work is best done during the teen years, but in many cases it is best done before that time. Earlier detection and correction of a number of conditions such as buck teeth, crowding, misplaced or abnormally aligned teeth, underbite and overbite, can all be more easily done prior to the teen years. The benefits of early evaluation and treatment are worth considering improving your child's appearance and self-esteem, possible breathing problems, and potential savings in both time and money.
Duration of Treatment
Treatment time can take as short as six months to three years, depending on the growth of the patient's mouth, face, and the severity of the problem. The common factors that keep the teeth from looking good and working well may be overbite, open bite, deep bites, cross bite, crowded or displaced teeth, midline discrepancy, missing teeth or spacing between teeth. The time of treatment completion may differ from the original estimate since each patient will respond differently to orthodontic treatment or grow at a different rate. A patient's diligence in using prescribed rubber bands and appliances makes a great impact on achieving most efficient treatment time.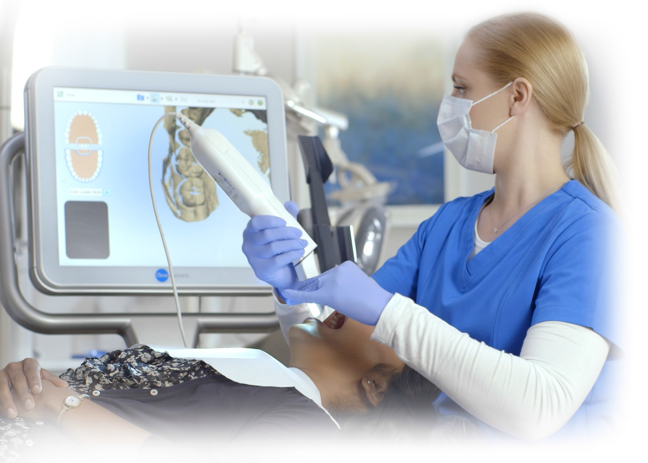 Adult Treatment
A healthy and good bite is as important at age 65 as it is at age 15. Remember that it is never too late to have orthodontic work done. Not only beautiful smiles can enhance self-confidence and self-esteem at any age, straighter teeth can improve overall oral health!
Your teeth can last a lifetime. Orthodontic treatment is a wise lifetime investment you can make for your dental, physical, and emotional health.